Internet Statistics to Know in 2023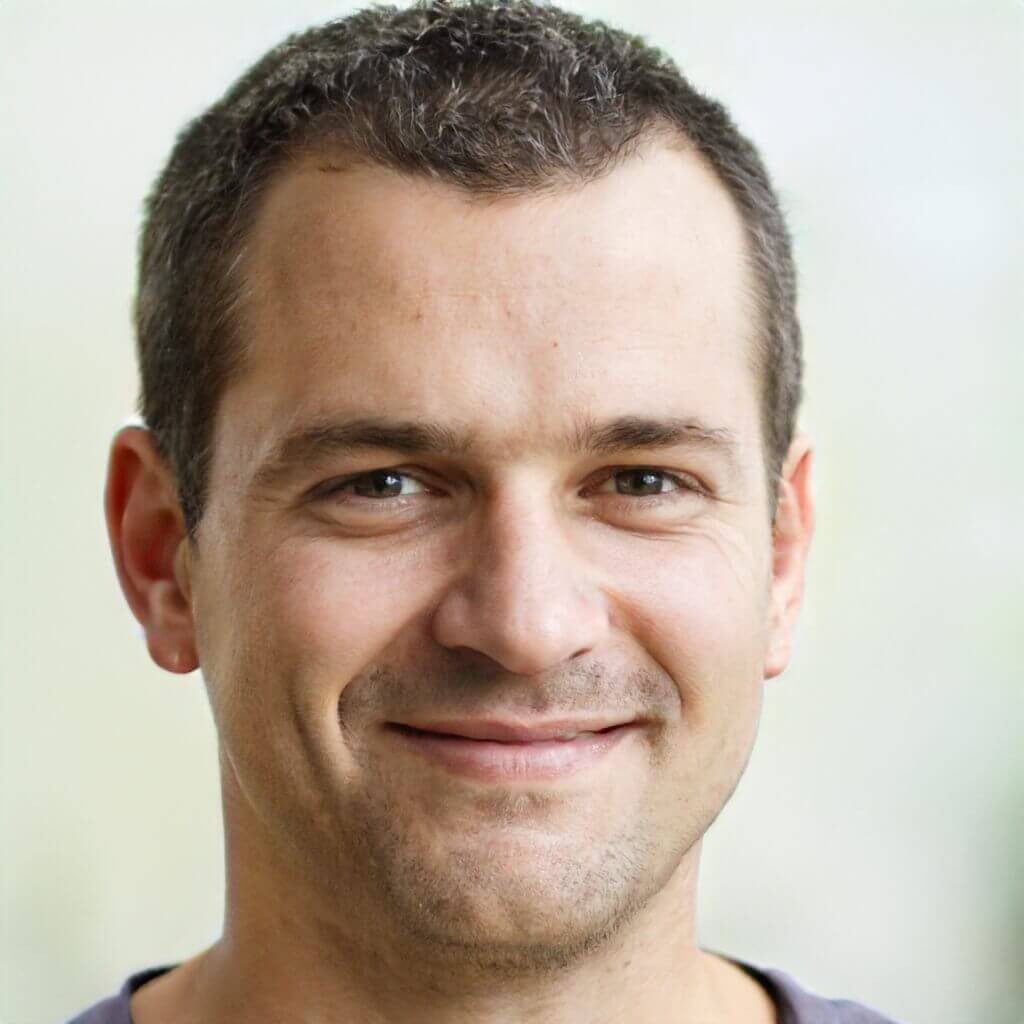 It's no secret that the number of Internet users continuously increases every day. Living in the throes of a pandemic only served to encourage the use of social media, and mobile devices became essential to the vast majority of the global population, with a whopping 4.32 billion active mobile Internet users.
Most Internet users rely on the Internet in their day-to-day lives. Not a day goes by without access to the Internet for something. Whether it's online shopping or simply browsing on one of the market share giants, the fact remains that Internet access is now an essential part of life. In fact, according to the Pew Research Center, about three-in-ten U.S. adults say they're always online. That's about 93 percent of the North American population, and it continues to grow.
Internet statistics give you a better insight as to what Internet usage is like nowadays. In other words, Internet usage statistics provide you with in-depth knowledge about what Internet users spend their time doing and a general sense and understanding of mobile Internet traffic. The World Wide Web is a very big place with a lot of active Internet users, especially in Northern Europe in which 97 percent of the population has Internet access. Here's everything you need to know about global Internet usage.
Internet Users 2023: The Big Picture
Internet Users Worldwide
As of March 2021, there are approximately 5,168,780,607 Internet users in the world. Asia leads the pack with 53 percent of active Internet users.
The global Internet population grew from 413 million in 2000 to 3.4 billion in 2016.
The United States has the highest Internet penetration in the world with a 93 percent rate.
Despite all the spikes in Internet usage, a large percent of the world population still has limited Internet access. More than one billion people across the Indian subcontinent remain unconnected as of April 2021.
As of 2020, the country with the largest offline population in South Asia is India. There are over 685 million people in India without Internet access.
Funny enough, India also ranks as one of the top countries in the world with the highest number of Internet users. China is number one, with an approximate 854 million people online due to its fast paced-economic development.
While India, as one of the emerging markets, comes in second place with an estimated 636 million online users in 2021.
Other geographic regions joining the ranks are Europe (14.8 percent of Internet users), Africa (12.8 percent of Internet users), Latin America and the Caribbean (9.5 percent of Internet users), North America (6.8 percent of Internet users), and the Middle East (3.7 percent of Internet users).
Key Internet Statistics
Online and Offline Internet Users
Out of the 51.4 percent of the global population that uses the Internet, 48.3 percent are females and 52.2 percent are males.
The number of active Internet users varies by age. However, one of the most prominent age groups to increase global Internet users are young adults between the ages of 25 and 34 years old.
The most common language for the World Wide Web is English, closely followed by Chinese.
Average Internet Usage
On average, Internet users spend 190 minutes online using the Internet.
The majority of the time spent online is done so through mobile devices. Internet users spend about 155 minutes online through their mobile devices and only about 37 minutes online through desktop computers.
Internet Statistics Per Minute of Usage
A lot can happen in just one minute. In fact, with Internet access so easily acquired through mobile devices, and the increasing use of social networks, Internet usage statistics skyrocket on a daily basis. Here's everything that happens online in just one minute.
About 95 million photos and videos are shared on Instagram, one of the most popular social media platforms. That means that over 65 thousand posts are shared online each minute by Internet users active on social media accounts.
Roughly 3.8 million searches happen on Google every minute of the day, which boils down to about 40,000 searches in the span of one second.
About 500 hours of content are uploaded to YouTube in one minute.
More than two million people swipe on popular dating site Tinder in one minute.
Search Engine Stats: Google
More than 50 percent of Google searches end without a click. Internet users like to look up stuff but not necessarily read through it.
Google Chrome accounts for over 60 percent of the market share. It's the most popular browser Internet users worldwide prefer.
Over 90% of search queries on the search engine giant are long-tail keywords, which refers to a specific kind of phrasing that Internet users use online to perform accurate searches for their questions.
There are about 1.8 billion active Gmail users in the world, making it the most popular email platform available right now for Internet users worldwide.
Roughly 320 billion emails are sent and received each day through Gmail.
Most Common Domain Name Extensions
These are the top five domain extensions in 2021.
.com

Meaning: commercial
52 percent

.ru

Meaning: Russia
6.1 percent

.org

Meaning: organization
4.5 percent

.net

Meaning: network
3.3 percent

.ir

Meaning: Iran
1.8 percent
Most Common Domain Names
There are about 367 million domain name registrations in the second quarter of 2021.
".com" and ".net" had a combined total of 170 million domain name registrations so far.
The United States owns about 19 percent of domain name registrations worldwide.
Internet World Stats 2023: Website Traffic
As of August 2021, mobile Internet usage and traffic averaged about 57 percent of global users that viewed web pages on their mobile devices, excluding tablets.
In North America, Internet statistics show that users still prefer desktops. Only about 48 percent account for mobile views.
The country with the most efficient mobile Internet usage and performance is the United Arab Emirates. Their mobile download speeds average 130Mbps.
The country with the fastest Internet speed through fixed broadband connection is Singapore, with a download speed of 188Mbps.
The average mobile page takes just under ten seconds to load on your phone.
39 percent of web servers accounting for Internet traffic are based out of the United States.
There are over 6 billion GB of Internet traffic every second of the day.
Globally, mobile Internet traffic will reach 43 Exabytes per month in 2021.
The average Internet speed for public Internet usage is just under 25Mbps.
In the United States alone, average US adults spend about four hours of their day using the Internet through their mobile phones.
89 percent of global Internet usage is spent on mobile phones through apps.
Top Five Most Visited Sites 2023
Google (86 billion visits per month)
YouTube (22 billion visits per month)
Facebook (20 billion visits per month)
Wikipedia (13 billion visits per month)
Yahoo Japan (5 billion visits per month)
Browser Statistics 2023
As of October 2021, 64 percent of Internet users worldwide prefer Google Chrome as their browser of choice.
About 67 percent of Internet users worldwide use Chrome on their desktops.
While 63 percent of Internet users worldwide accessed Chrome through their mobile phones.
The second most used browser for Internet usage is Safari, with about 25 percent of smartphone users actively accessing it to use the Internet.
While Google Chrome dominates the global market share, in the United States, Safari is at the top of the market share list for mobile use with 53 percent of the American population actively using it as their primary Internet source.
Despite its low percentage in the market share, Bing is the second most used browser in the world with only about 2.8 percent of the total population using it as their primary search engine.
Social Media Statistics 2023
There are just over 4 billion active social media users worldwide.
So far, in 2021, users spent an average time of two hours and 32 minutes per day on social networks.
95% of young adults, ages 18-29, use YouTube as a form of entertainment.
Internet statistics show that the most popular social networks in 2021 are:
Facebook (2.8 million users)
YouTube (2.2. million users)
WhatsApp (2 million users)
Instagram (1.3 million users)
Facebook Messenger (1.3 million users)
In 2021, at least over 47 percent of social media users have purchased something they've seen on a social media platform.
Facebook Statistics 2023
Facebook is the leading social media platform with about 1.93 billion daily active users and about 66 percent of monthly active users.
In its third quarter of 2021, Facebook has racked up over 28 million in advertising revenue.
There are well over 200 million businesses that rely on Facebook to sell their products.
In 2021, the most popular site that users view from a Facebook link is YouTube, with over 180 million content viewers.
Facebook is the second most downloaded app in both the Apple Store and the Google Play Store.
More than half of the Facebook audience is female, accounting for 55 percent of the total population.
Almost five in ten active social media users use sites like Facebook to stay in touch with friends and family.
YouTube Statistics 2023
With roughly

2.89 billion monthly active users

, Facebook is the most popular social network worldwide.

As of 2021, there are 1.86 billion active users on YouTube
After Google, YouTube is the second-most popular website where Internet users perform searches with about 3 billion searches per month.
Internet users that are in the ages of 15 and 35 make up 77 percent of YouTube's most popular audience.
India has the most YouTubers in the world with about 225 million users that are active on the site every hour.
Average users spend about 29 minutes per visit on YouTube.
YouTube is dominated by a male audience of about 82 percent. However, globally, YouTube's audience is more than 50 percent female.
WhatsApp Statistics 2023
In 2021, the number of active WhatsApp users is 2 billion.
The United States is the country that downloads the WhatsApp app the most from the Apple Store, with about 3.4 million users that downloaded it in the first quarter of 2021.
WhatsApp has been the most popular messaging app in the United States since 2019.
Monthly active users on WhatsApp average 143 sessions per month, per user.
73 percent of people that use WhatsApp have an Android phone. Only 22 percent of active users use the app through iOS.
WhatsApp is available in over 180 countries around the world.
Most social media users that rely on WhatsApp to keep in touch with families and friends around the world reside in India, with 340 million users in the South Asian country alone.
Currently, WhatsApp delivers about 100 billion messages per day.
Instagram Statistics 2023
As of October 2021, one billion users of the world population are active on Instagram.
Unlike other social media platforms, Instagram continues to be popular among young adults with 33 percent of users falling between the ages of 25 34 years of age; while 29 percent of users are between the ages of 18 to 24 years old.
As of February 2021, the most followed Instagram account is that of Cristiano Ronaldo – the Portuguese soccer player. He currently has 370 million followers.
47 percent of Instagram users make more than $75K per year.
There are about 500 million stories posted on Instagram every single day.
Active users on the social media platform spend about 30 minutes of their time on Instagram every day.
The leading countries with the highest number of users on Instagram are India (200 million), The United States (157 million), and Brazil (114 million).
The number of photos posted on Instagram every second is roughly about 995.
Facebook Messenger Statistics 2023
In 2021, Facebook Messenger has 135 million users and it's expected to grow to 138 million in 2022.
The number of daily conversations that happen through Facebook Messenger is currently 260 million.
There are 300,000 chatbots that are active on Facebook Messenger to help businesses with their marketing power.
On average, more than 5 million GIFs are sent through Facebook Messenger every day.
The number of users that are added to the Facebook Messenger app every day is 666,666.
Messenger Kids, the Facebook Messenger platform for children, has 1.4 million kid users.
Ad engagement through Facebook Messenger is 80 times more efficient than that of email marketing strategies.
Video Statistics on the World Wide Web 2023
The top five video streaming platforms in 2021 are:

YouTube
Netflix
Amazon Prime Video
Disney+
Apple TV+

The top five live-streaming platforms in 2021 are:

Dacast
Brightcove
IBM Cloud Video
JW Player
Video Livestream

The top five Video Content-Type in 2021 are:

Music video (51 percent)
Comedy, meme, or viral video (36 percent)
Tutorial or how-to video (31 percent)
Video live stream (30 percent)
Education video (30 percent)

In the United States, it is estimated that over 248 million users will watch video content in 2022 as part of their daily Internet use.
If a video is a minute long or less, about 68 percent of Internet users will watch it in its entirety.
A large majority of businesses, over 86 percent, rely on video to help them sell their products on social media.
Video is expected to make up for 82 percent of Internet traffic in 2021 for people with reliable Internet access.
Internet users worldwide are 1.5 times more likely to watch videos on a mobile device than they are on a desktop computer.
As avid smartphone users, millennials are 1.35 times more likely to focus on video content than on any other type of content online.
Global Ecommerce Market Statistics 2023
In 2021, it is expected that by the end of the year, roughly 2.14 billion people will have engaged in online shopping through online stores.
Sales through e-commerce businesses account for 18 percent of Internet sales worldwide.
Despite a rise in online stores, more than one-third of businesses don't have a website or online store.
China is the leading country for e-commerce sales.
Ecommerce sales through online marketers like eBay or Alibaba accounted for nearly a quarter of global online shopping orders.
Global e-commerce sales are expected to total $4.89 trillion in 2021.
The top five e-commerce platforms in 2021 are:

Magento
Woo Commerce
Presta Shop
Big Commerce
Opencart

One of the main reasons people shop online is because they can shop at all hours of the day and visit how many websites they want in one single session.
In 2021, mobile commerce sales are expected to account for six percent of all retail sales in the United States.
Conclusion
The number of Internet users worldwide continues to grow at increasingly fast rates. With the help of social media and the improvement of online access, Internet usage statistics will continue to change and evolve. New generations of users will bring forth a climb in Internet traffic that will surpass statistics from previous years and expand the use of the Internet to new heights. There is no shortage of interesting statistics; from random historical facts about the very first website ever made to a breakdown of e-commerce statistics, the way we use the Internet and the way we access it will continue to branch out and evolve.
Sources
https://www.statista.com/statistics/617136/digital-population-worldwide/
https://www.geekwire.com/2016/instagram-500-million-users/
https://www.statista.com/statistics/1009455/daily-time-per-capita-internet-worldwide/
https://www.statista.com/statistics/262946/share-of-the-most-common-languages-on-the-internet/
https://www.statista.com/statistics/272365/age-distribution-of-internet-users-worldwide/
https://www.statista.com/statistics/333871/gender-distribution-of-internet-users-worldwide/
www.websitesetup.org/news/internet-facts-stats/
https://www.statista.com/statistics/262966/number-of-internet-users-in-selected-countries/
https://www.statista.com/statistics/1155552/countries-highest-number-lacking-internet/
www.pewresearch.org/fact-tank/2021/03/26/about-three-in-ten-u-s-adults-say-they-are-almost-constantly-online/
https://www.statista.com/statistics/269329/penetration-rate-of-the-internet-by-region/
https://www.internetworldstats.com/stats.htm
https://www.internetworldstats.com/stats3.htm
https://www.statista.com/statistics/319732/daily-time-spent-online-device/
https://ourworldindata.org/internet#growth-of-the-internet
https://datareportal.com/reports/6-in-10-people-around-the-world-now-use-the-internet
https://www.internetlivestats.com/google-search-statistics/
https://www.allaccess.com/merge/archive/32972/infographic-what-happens-in-an-internet-minute
https://www.statista.com/topics/7443/online-dating/#dossierKeyfigures
www.searchengineland.com/now-more-50-of-google-searches-end-without-a-click-to-other-content-study-finds-320574
https://netmarketshare.com/browser-market-share.aspx?options
https://backlinko.com/google-keyword-study
www.techjury.net/blog/gmail-statistics/#gref
https://www.statista.com/statistics/456500/daily-num ber-of-e-mails-worldwide/
https://www.ionos.com/digitalguide/domains/domain-extensions/most-popular-domain-extensions/
https://www.verisign.com/en_US/domain-names/dnib/index.xhtml
https://domainnamestat.com/statistics/overview
https://dnjournal.com/ytd-sales-charts.htm
https://www.statista.com/statistics/306528/share-of-mobile-internet-traffic-in-global-regions/
https://www.speedtest.net/global-index
https://httparchive.org/reports/loading-speed
https://w3techs.com/technologies/overview/server_location
https://www.internetlivestats.com
https://www.cisco.com/c/dam/m/en_us/solutions/service-provider/vni-forecast-highlights/pdf/Global_2021_Forecast_Highlights.pdf
https://www.weforum.org/agenda/2020/10/fastest-slowest-internet-speeds-countries-world/
https://www.emarketer.com/content/us-adults-will-spend-over-three-hours-per-day-on-mobile-apps-2020
https://gs.statcounter.com/browser-market-share
https://gs.statcounter.com/browser-market-share/desktop/worldwide
https://gs.statcounter.com/browser-market-share/mobile/worldwide
https://gs.statcounter.com/browser-market-share/mobile/united-states-of-america
https://gs.statcounter.com/search-engine-market-share
https://www.statista.com/statistics/617136/digital-population-worldwide/
www.famemass.com/time-spent-on-social-media/
www.pewresearch.org/internet/2021/04/07/social-media-use-in-2021/
https://www.statista.com/statistics/272014/global-social-networks-ranked-by-number-of-users/
https://www.statista.com/statistics/1226380/most-popular-social-media-platforms-for-making-purchases-united-states/
https://www.statista.com/statistics/346167/facebook-global-dau/
https://investor.fb.com/investor-news/press-release-details/2021/Facebook-Reports-Third-Quarter-2021-Results/default.aspx
https://about.facebook.com/company-info/
https://transparency.fb.com/data/widely-viewed-content-report/#widely-viewed-content
https://www.statista.com/statistics/264810/number-of-monthly-active-facebook-users-worldwide/
https://www.statista.com/statistics/266879/facebook-users-in-the-us-by-gender/
https://www.statista.com/statistics/715449/social-media-usage-reasons-worldwide/
https://www.statista.com/statistics/805656/number-youtube-viewers-worldwide/
www.mushroomnetworks.com/infographics/youtube—the-2nd-largest-search-engine-infographic/
https://www.statista.com/statistics/296227/us-youtube-reach-age-gender/
https://www.globalmediainsight.com/blog/youtube-users-statistics/
https://www.statista.com/statistics/1257254/youtubecom-time-spent-per-visit/
www.pewresearch.org/internet/fact-sheet/social-media/?menuItem=3814afe3-3f3c-4623-910b-8a6a37885ab8
https://www.thinkwithgoogle.com/data-collections/youtube-viewer-behavior-online-video-audience/
https://www.statista.com/topics/2018/whatsapp/#dossierKeyfigures
https://www.statista.com/statistics/258675/whatsapp-messenger-reach-among-iphone-users-in-selected-countries/
https://www.statista.com/statistics/611728/mobile-messenger-app-reach-usa/
https://www.statista.com/statistics/611745/mobile-messenger-app-usa-monthly-sessions/
www.thinkimpact.com/whatsapp-statistics/
https://www.whatsapp.com/about/
https://www.emarketer.com/chart/230669/top-10-countries-ranked-by-whatsapp-users-2019-millions
www.techcrunch.com/2020/10/29/whatsapp-is-now-delivering-roughly-100-billion-messages-a-day/
https://www.statista.com/statistics/183585/instagram-number-of-global-users/
www.businessofapps.com/data/instagram-report/
https://www.statista.com/statistics/421169/most-followers-instagram/
www.pewresearch.org/internet/fact-sheet/social-media/
https://www.facebook.com/business/marketing/instagram
https://www.emarketer.com/content/social-networks-see-boosts-in-engagement-among-users-but-not-equally
https://www.statista.com/statistics/578364/countries-with-most-instagram-users/
www.omnicoreagency.com/instagram-statistics/
https://www.statista.com/statistics/558283/number-of-fb-messenger-users-usa/
https://mobilemonkey.com/blog/facebook-messenger-statistics-facebook-messenger-marketing
www.venturebeat.com/2018/05/01/facebook-messenger-passes-300000-bots/
https://www.facebook.com/messengerfacts
www.appsthatdeliver.com/insights/facebook-messenger-statistics
www.techcrunch.com/2018/08/13/messenger-kids-rolls-out-passphrases-so-kids-can-initiate-friend-requests-themselves/
https://mobilemonkey.com/blog/facebook-messenger-statistics-facebook-messenger-marketing
www.businessofapps.com/data/video-streaming-app-market/
https://www.dacast.com/blog/10-best-live-streaming-platforms-for-pros/
https://www.statista.com/statistics/1254810/top-video-content-type-by-global-reach/
https://www.statista.com/statistics/271611/digital-video-viewers-in-the-united-states/
www.convinceandconvert.com/content-marketing/video-marketing-statistics/
https://www.wyzowl.com/video-marketing-statistics/#section9
https://www.cisco.com/c/en/us/solutions/executive-perspectives/annual-internet-report/index.html
https://www.facebook.com/business/news/insights/shifts-for-2020-multisensory-multipliers
https://www.oberlo.com/statistics/how-many-people-shop-online
https://www.oberlo.com/statistics/ecommerce-share-of-retail-sales
https://visualobjects.com/web-design/blog/small-business-website-management
https://www.statista.com/statistics/1042763/worldwide-share-online-retail-penetration-by-country/
https://www.statista.com/statistics/861336/share-online-shopping-customers-vs-sales-by-platform/
https://www.emarketer.com/content/worldwide-ecommerce-will-approach-5-trillion-this-year
https://litextension.com/blog/top-ecommerce-platforms/
https://assets.kpmg/content/dam/kpmg/xx/pdf/2017/01/the-truth-about-online-consumers.pdf
https://www.statista.com/statistics/249863/us-mobile-commerce-as-percentage-of-total-retail-sales/