16 Strategies to Survive Working From Home With Kids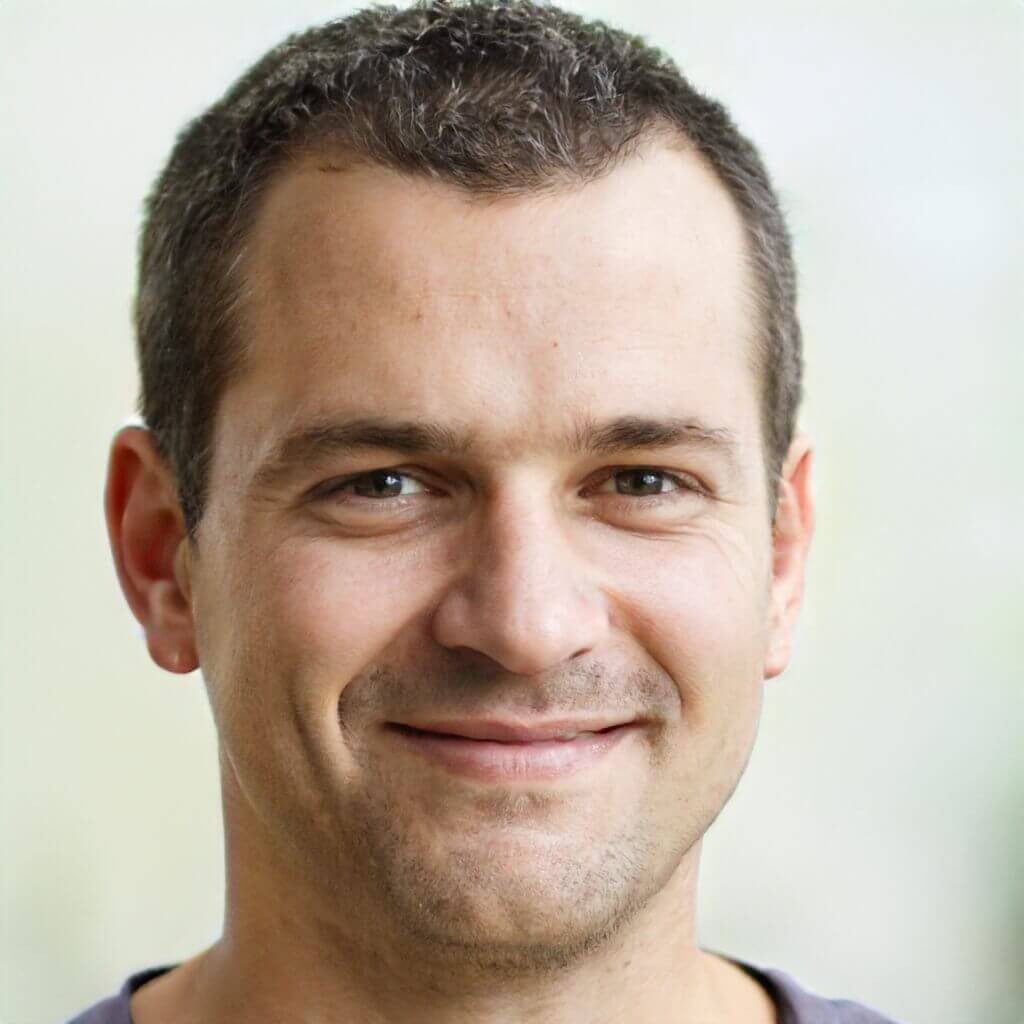 In the last two years, countless workers have made a transition to telecommuting or some other form of a modified schedule that had them doing their jobs at home full time during the global pandemic. This revolutionary shift has shown both employers and employees that the arrangement can be very effective, leading many on both sides of the equation to make the change permanent.
Like many parents, I saw that my initial excitement at slashing gas expenses, dodging traffic jams, and simplifying child care faded a little as I started my work-at-home adventure. I was doing remote work four days a week and back in the office on the fifth day, allowing us to minimize workplace risk by putting the staff in "platoons" that always worked together but never with the other platoons.
With two school-age daughters still at home and my wife occupied teaching third grade from the kitchen table at the same time that I was doing my job at home, we knew it was vital that we come up with a joint strategy for making the system work for everybody whether the pandemic would have us at home for a few days or, as it turned out, for months. Here are 16 tips to make the process successful.
1. Temper Your Expectations
If you think you'll be able to maintain a nice 8-hour day as if you were doing your job on-site, think again. You can absolutely get in eight hours of work, but it will rarely come in one block. Diapers, skinned knees, and online classroom tech support cannot wait until 5 pm.
Build your day with some fluff. Establish firm times for those things that can't be done later (or earlier), such as consultations with clients or strategy sessions with co-workers. Plan on some catch-up minutes as you complete each one so that you can take care of the backlog of kid needs that built up while you were unavailable.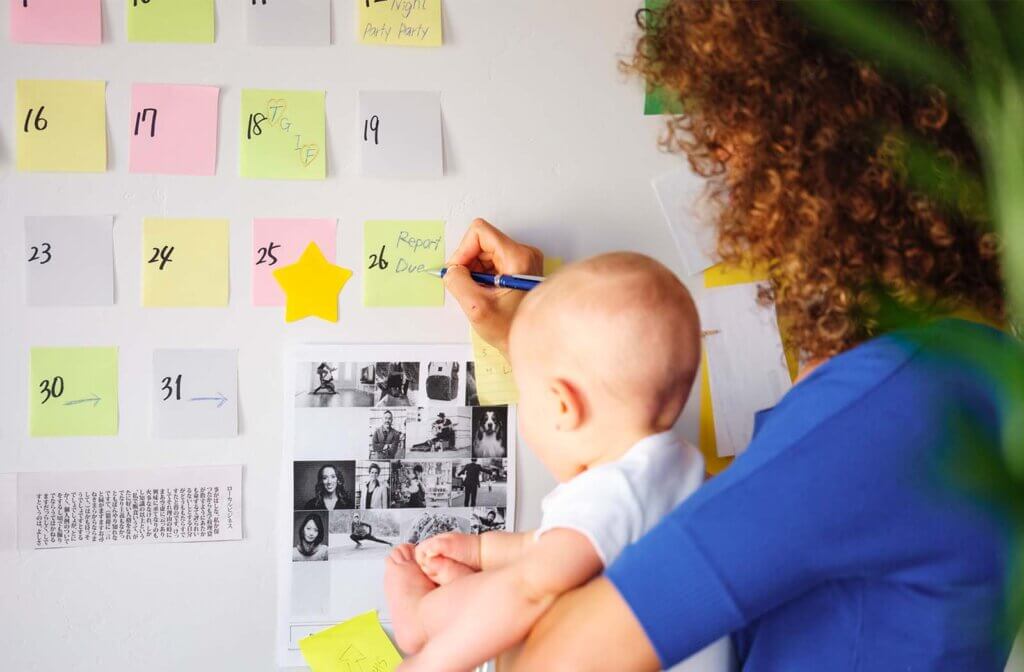 2. Hit It Early
Trying to get out of bed before your kids (especially a toddler) is a real roll of the dice, but many kids consistently sleep a little later. If yours do, cash in on that uninterrupted time. It's parental nature to find ourselves wide awake at 6 am sometimes. Is there any reason we can't go ahead and get up at that time? If you do have early risers, calibrate yourself to stay up later. After all, children can't do both (we think!)
Those early hours provide a wealth of opportunity for getting things done for your job before your kids need anything. That doesn't mean you let them sleep until noon, but if you can get even an hour or two of work in before it's time to start pouring cereal, you've made a great head start on your day. Best of all, if the day's disruptions are less than normal, you've also gotten a head start that will let you finish the day early.
3. Draw the Lines
Kids need boundaries in every part of life, and your work-at-home arrangement is no different. Before embarking on your telecommuting lifestyle, make sure each child understands what rooms in the house and which items are off-limits during the workday. Have maximum volume levels for televisions, tablets, and computers, and post sticky notes with each device stating those guidelines. Set firm caps on screen time.
Of course, you need boundaries of both space and time yourself. I often found it very tempting to knock out this little task or answer that email in the evening, but I often found it less satisfying than I expected. Save it for the next day–maybe at that 6 am start time! This will keep you on a more normal work schedule so that your kids can still have their usual evening time with you. This is much easier to achieve when you have a home office that is totally separate from the rooms where the kids eat, play, and do their own work.
4. Create a Crisis Plan
Anyone who has spent time working from home with kids knows that there is only so much you can schedule. Sure, you'll have standard work hours, but your kids will understand that there is a degree of flexibility in your day that allows older children to come to you for help with schoolwork and small children to visit when they need a juice box.
Of course, everything changes when that unscheduled conference call pops up or an important work call comes in while you're at the house. It will happen, so you need to prepare for it. Plan ahead with your kids so that they know your signal that you need immediate quiet time.
An easy way to handle this is to hit the mute button on your phone and announce a chosen signal word to alert kids that Mom or Dad needs silence. Practice it and make sure the kids always get quiet when they hear it.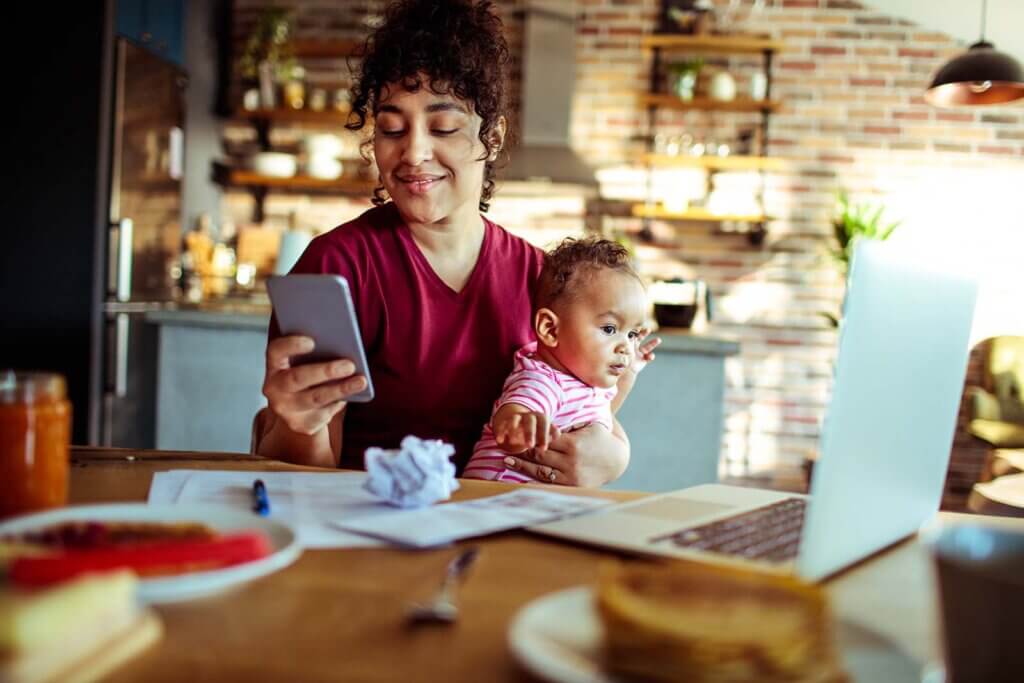 5. Make It Worthwhile for Your Kids
Your older kids easily understand the idea of working remotely, but younger ones may struggle with it. My 8-year-old couldn't understand why I couldn't just put down the laptop and go play at 2 pm, and it was made harder by her separation from friends. For the arrangement to work, we had to create some incentives.
We quickly found that patience can be bought! When parents have no choice but to take some time away from the kids, it's important to pay them back by doing some of their favorite activities with each child and the entire family. Just finding a couple of extra hours a week of backyard play is worth a lot to children, and it helps to reinforce those lines that you drew around time for your employer and time for your family.
6. Plan Ahead for Relief
No matter how well we planned our individual working hours, we invariably had those days when work needed our undivided attention. It might just be a few hours for critical conference calls, but there was absolutely no room for the children to interrupt.
That's when we made use of Plan B. In addition to our two children in school, we have an older daughter who was wrapping up nursing school and then applying for jobs. The open time in her weekly routine was key to helping and occupying her younger sisters so that my wife and I could go full-speed into the next job without worrying that they were having problems.
Find somebody outside the family to do this for you. Make an arrangement with other parents with kids the same age as yours to reciprocate in succeeding weeks or days so that you can help each other.
7. Block Out "Escape Time"
Working successfully at home means having a solid schedule and sticking to it. In addition to creating time for necessary tasks, one of the best tips is for parents to mark which blocks of time have enough flexibility to allow you to forget work and take the kids outside for an hour.
The break will be good for both you and them, so make sure you have some things that can be put on pause for a little while when necessary. As someone that works from home, I know that I can usually find a good stopping point, save my work, and step away for a few minutes.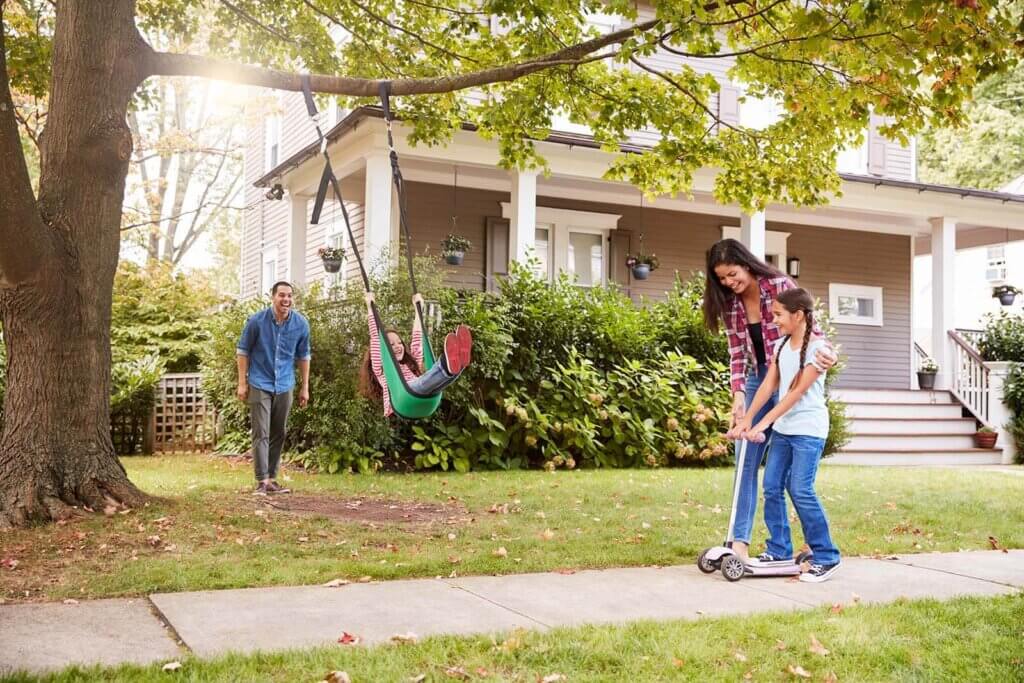 8. Cover the Tech Side
We've all been on a Zoom call or two where participants have their video turned off, ostensibly to save bandwidth (but maybe just because they're still in their pajamas). It's important to understand your internet speed and the bandwidth you have available before you start working from home. When you're on a video call and your children are trying to do school work, both of you may have problems.
Do a speed test and, if it seems to be lacking, discuss it with your service provider. You may be able to upgrade your speed so that everyone can take full advantage of online work and school. Some communities offer free access to faster connections. Of course, not everyone is in New York City with super-fast internet available, so if you can't add speed, work to stagger your heaviest internet demands with those of your kids.
9. Get Expert Help
We are in uncharted territory with the pandemic. Working parents who have never had to deal with doing working from home full time can be overwhelmed. Don't be afraid to look for help from experts! The first problem most people encounter is how to find a good work-life balance–that equilibrium between mom and employee.
Fortunately, a lot of online resources have been developed to help working parents like you figure out how to juggle the phone calls, child care, and all the other struggles of working from home with kids. There may also be help available from your employer. After all, you're probably not their only worker facing these challenges.
10. Designate Space for the Kids, Too!
While you're doing remote work, your kids are doing remote school. They've probably seen their parents setting up a space for your work, and they've probably picked up on your enthusiasm for getting everything just the way you want it.
Let them feel that too! Leaving our daughters just to sit on the bed with their computers was not working for us. Even though they only had to be online a little while each week, they needed a dedicated space where they could focus.
To help them, we set up a simple home classroom in the kitchen. Whether it was one child, both kids, the parents, or the whole family, we had enough room for everyone to sit comfortably and spread out their work.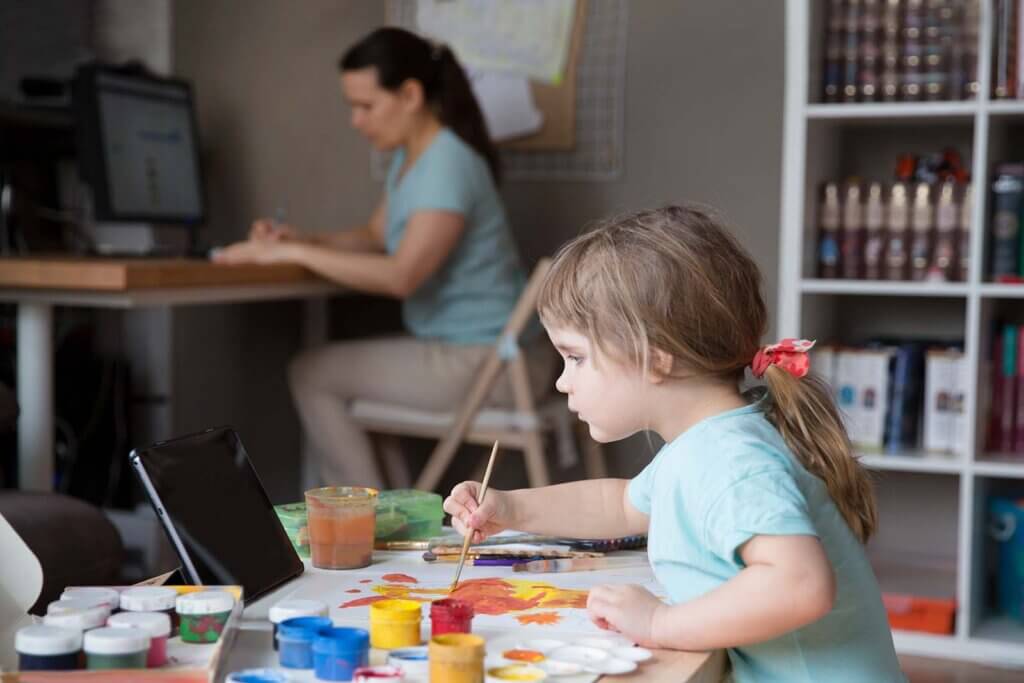 11. Make Your Own Space Accommodating
Older kids can typically stay occupied without being underfoot, but if you have one kid who will need your attention frequently, build that into your office setup. My youngest could easily join me in the basement and enjoy one of the bulky play sets that had been relegated to the area before I relegated myself there.
Even just letting her flip on her favorite show while I answered emails or took phone calls made the whole experience of working from home less disruptive for her and no less productive for me.
I had already started telecommuting as the pandemic peaked, with our daughters isolated from friends and walking on eggshells thanks to social distancing when we could go out. It was key for them to be able to have a break with me to do kid stuff.
12. Utilize a Few Hours on the Weekend
I didn't just recommend that, did I? Hear me out. It's not the crime that it sounds like. Remember that a big part of working from home is taking advantage of those times when your kids don't need a parent for attention or help, and we've already established that their sleeping hours are a perfect opportunity for that.
If it works Monday through Friday, it works Saturday and Sunday too. Those magical two hours before they bolt out of bed demanding waffles are available seven days a week. Get up on the weekend and make that time useful!
13. Coordinate With Your Spouse
When there are two adults working in the house, things can be easier in some ways and harder in others. Try to plan your day so that your kids can expect at least one parent to be available if they need something. My daughters knew that if Mom was tied up doing her job, Dad probably had a minute to help.
A good starting point for this is to think about what each kid has to do for school. If you're good at math, be available to step away from your job and help teach new concepts.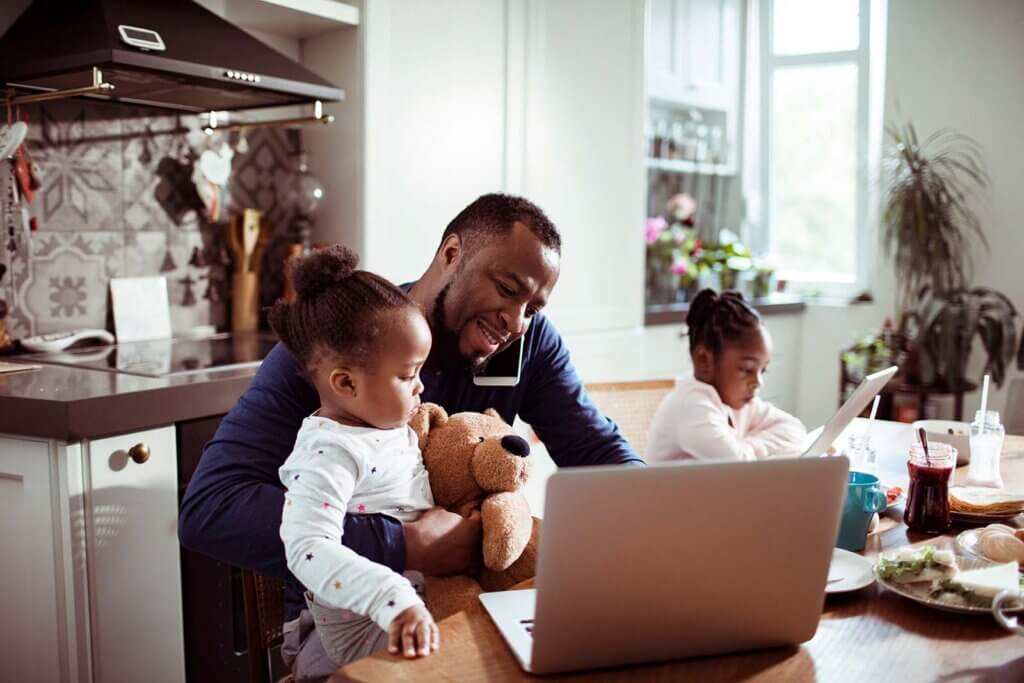 14. Create a Working Parents Club
The world is full of telecommuters now, many of them with kids. Don't reinvent the wheel! In addition to the expert help I recommended above, network with other parents who are in the same situation. You'll be able to share your best tips so that everybody can benefit from what you've learned and vice versa.
15. Hire Someone to Help
Not every family has an older sibling who can be the third parent sometimes. If you don't have that option, consider hiring a nanny.
There are lots of credible websites and services that can help you find a reputable, experienced person to give you some time to go 100% on your work without having to worry about your kids. You may even be able to share one with the parents' club, with each home requiring enough time to give the nanny full-time work.
16. Reward Yourself for a Great Work-Life Balance
Juggling jobs while being a good parent is hard anytime, so if you're killing it, do something nice for yourself. Splurge on an upscale coffee or buy something nice. Positive reinforcement helps at any age!