What is Hybrid Fiber Coaxial (HFC)?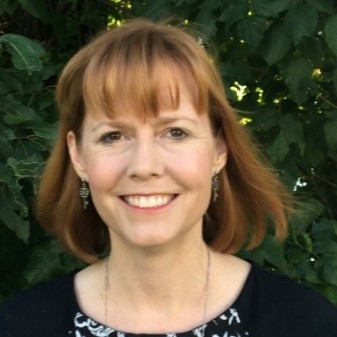 Two types of internet technology are leading the market right now: all-fiber networks, and hybrid fiber coaxial (HFC) networks. You need to know the key differences between these two network architectures when you are choosing an internet provider. In this guide, you'll find out what makes HFC different from an all-fiber network, and how each type of technology can affect your internet service.
Definition of Coaxial Cable
Coaxial cable was first used to carry cable television signals. Like telephone wire, coaxial cable is made of copper, but "coax" is more sophisticated than phone wires. Traditional telephone wire that carries DSL internet is made of a twisted pair of copper wires. Coaxial cable also has a copper center, but uses a more complex design that provides better shielding and conduction.
Understanding HFC and All-Fiber Networks
All-fiber optic networks provide internet connectivity by using fiber optic cables for the entire transmission path. Fiber optic line carries your signal all the way from your ISP's central office to your home.
That's why all-fiber networks are often called Fiber-to-the-Home (FTTH) or Fiber-to-the-Premises (FTTP). When the fiber optic line reaches the wall of your home, it goes into your fiber Optical Network Terminal (ONT) which works as a modem for fiber internet.
Hybrid fiber coaxial (HFC) networks use a combination of fiber optic cable and coaxial cable. In an HFC network, fiber optic backbone cables connect to distribution hubs called optical nodes. From these nodes, coaxial cables run to customer homes and deliver the final connection. This type of network architecture is sometimes called fiber-to-the-node (FTTN). If the fiber runs even closer to the home, it may be called fiber-to-the-curb (FTTC). Key components of HFC networks include the fiber backbone, optical nodes, coaxial cable lines, and cable modems within homes.

Coax vs. Fiber: How They Work
Fiber optic technology provides significant performance and capability advantages over traditional coaxial cable networks. All-fiber networks showcase the technological strengths of fiber, while HFC retains limitations from coaxial cable.
Pros and Cons of Fiber Optic Internet
Fiber optic cables transmit data via pulses of light through glass fibers. This type of signal provides extremely high bandwidth and speed. Fiber optics offer:
·        Higher bandwidth and capacity for data transmission
·        Symmetrical upload and download speeds
·        Scalability to support rising demands for heavy data usage and future network upgrades
The only downside is that fiber internet is only available to 43% of U.S. households. It will take at least five to ten years for fiber internet to become as widespread as cable internet. Even the rapid fiber infrastructure buildout enabled by federal programs like BEAD will require some time to lay that much fiber optic line.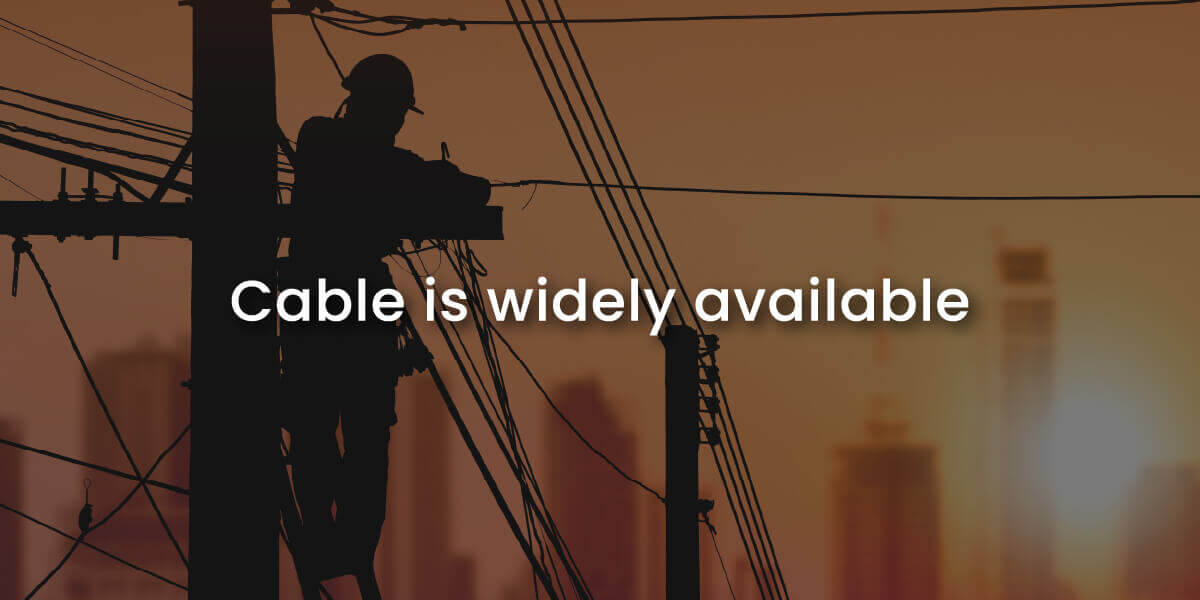 Pros and Cons of Coaxial Cable Internet
Coaxial cable was originally designed for transmitting video signals. As an older technology, coax cables have more restrictions including:
·        Shared bandwidth and speed restrictions in local areas
·        Asymmetry between slower upload and faster download speeds
·        Challenges with maintenance, splits, leaks and upgrades over time
But coaxial cable internet (and now, HFC) has one major advantage—availability. Because so many miles of coaxial cable were laid to support cable television, 85% of American households have access to cable internet. And now that HFC has significantly improved cable internet speeds, cable internet is the best available option for many users.
Hybrid Fiber Internet vs. All-Fiber Internet: A Market Perspective
Both HFC and all-fiber network architectures are popular with internet service providers and users. However, fiber optic internet has seen rising demand and increasing market presence.
The Growth of Fiber Optic Internet Providers
Many telecommunications companies now offer fiber optic internet service to compete with traditional cable providers. All-fiber networks have opened up unprecedented speeds up to 10,000 Mbps, or 10 Gigs. And fiber offers symmetrical speeds, so your upload speeds will be just as fast as your download speeds.
HFC Networks in the Internet Provider Market
Most major cable TV providers currently rely on HFC networks. However, they are increasingly incorporating more fiber capacity via network upgrades. Many cable companies have enhanced their hybrid fiber-coax networks enough to offer download speeds of 1 Gigabit and even 2 Gigabits in some areas.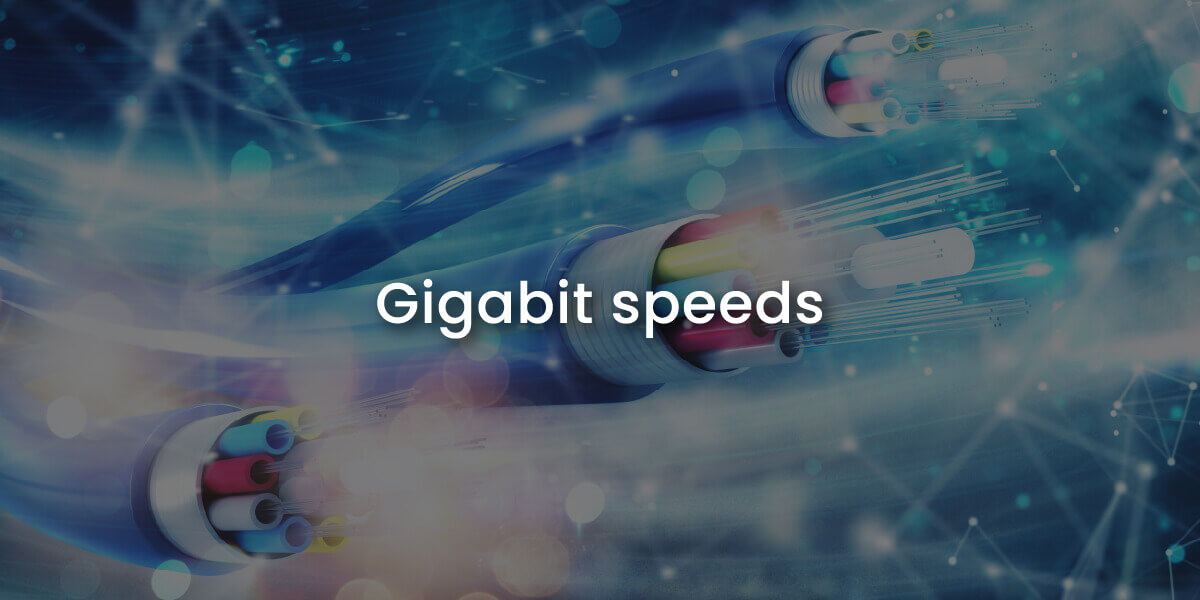 Benefits and Drawbacks of Choosing an All-Fiber or HFC Internet Provider
When comparing providers, fiber optic offers faster speeds with lower latency. However, availability varies by region. HFC networks have wider coverage but will not give you the same symmetrical speeds as all-fiber internet providers.
HFC and Fiber Optic: Impact on Internet Services
For residential customers, all-fiber and HFC networks differ in performance and reliability:
Internet Speed and Performance Comparison
Fiber networks support gigabit speeds with full symmetrical bandwidth. HFC offers fast downloads but slower uploads with shared local connections.
Reliability and Service Disruptions
All-fiber networks experience very few outages or service calls. HFC's hybrid infrastructure tends to have more points of failure.
Customer Experience and Satisfaction
Fiber customers consistently rate their internet service experience higher than HFC users. Fiber enables next-generation internet applications.

The Future of HFC vs Fiber: DOCSIS 4.0
New standards like DOCSIS 4.0 aim to drastically increase the capabilities of HFC networks. DOCSIS 4.0 could enable HFC download speeds up to 10 Gbps. This would put it on par with the fastest fiber offerings.
Fiber internet is now reaching symmetrical speeds up to 10,000 Mbps. But with DOCSIS 4.0, HFC may be able to offer 10,000 Mbps download and 6,000 Mbps upload. This huge boost in bandwidth could make HFC competitive again.
If widely implemented, DOCSIS 4.0 may allow HFC to match next-generation fiber optic performance. The two technologies could be neck and neck in the future.
Choosing Between Cable (HFC) and All-Fiber Internet
When you select an internet plan, the technology your ISP uses will set the limits of your internet connection.
Fiber optic networks currently deliver faster speeds, greater reliability, and higher performance. Most experts predict that fiber internet will eventually deliver the best performance.
But coax internet providers such as Spectrum are planning for major improvements with DOCSIS 4.0 coming soon. Will HFC be able to hold its own? It's a fascinating question, and we'll all find out the answer in the next five years.
Which internet technology you choose will often depend on which ISPs are available in your area. If you can't get fiber internet yet, you can still get gigabit coax internet for all your needs, including HD streaming and gaming.
Both fiber internet and cable internet boosted with HFC technology are much faster than internet provided through satellite, DSL, or fixed wireless.
Now you know how HFC works, and what kind of internet connection this form of cable internet will give you. You're now an informed buyer and ready to go internet shopping! Just enter your zip code here at CompareInternet.com to see all the internet plans that are available for you in your area.