The Best Internet Options For RV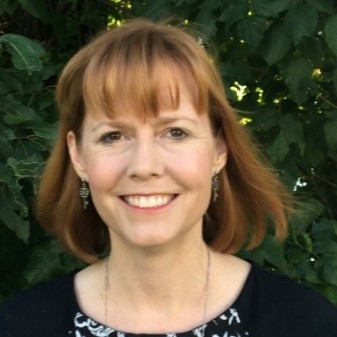 More people than ever are hitting the open road to experience the freedom of the RV lifestyle. But in our wired world, finding a reliable internet connection is crucial when you're traveling. Check out all the best internet options for RV here. Wake up to a remote mountain vista or a beach view while you stay connected with the internet speed you need.
You may be a digital nomad launching Zoom for a work meeting or a retiree checking in with family across the country. Whatever your plans, our guide will show you the best RV internet options to make your RV a perfect digital home base. Wander as far as you please, because there is an RV internet solution for you!

What Do I Need from My RV Internet?
The first question when looking for your best RV internet options is what you need from your internet. You may need email, online banking, streaming video, or multiplayer games. Maybe you're a remote worker and you need videoconferencing and large file uploads. If your kids are road-schooling, they may have their own internet needs.
Of course, your internet solution needs to be portable. But that's just the beginning, because internet for RV continues to expand with great new choices for internet access.
Remote Work Soars, Driving RV Internet Options
We've all witnessed the continuing boom in "work from anywhere" jobs first triggered by the pandemic. It's no surprise that the number of people who now work from their RVs has also boomed. Since 2019, the number of digital nomads has skyrocketed 130%, bringing their number to 16.9 million in 2022! This massive change means that RV internet now has to serve some very sophisticated functions.

Video conferencing from an RV
We know that video conferencing for work with data-heavy apps like Zoom, Teams, Skype, and Facetime needs a lot of bandwidth. Glitching and freezing can be a problem even through fixed-location internet connections. It's no surprise that RV owners experience the same issues. But good news! RV internet options keep improving, and demand from remote workers will bring even better internet solutions.
VanLife: Finding Your Best Internet Service Groove
Can you guess the largest age group of working digital nomads likely to be using internet for RV? If you guessed millennials, you're right. And one of the most intriguing RV internet needs comes from the VanLifers. There are 3.1 million VanLifers in the U.S. in 2022, a huge increase from 1.9 million in 2020.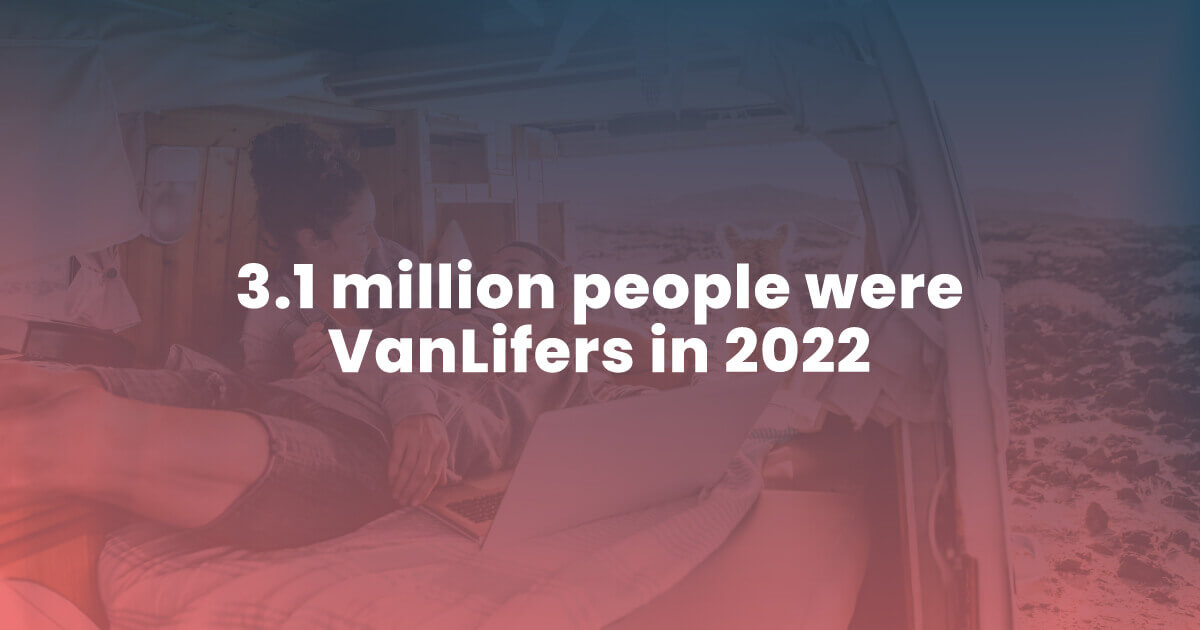 Minimalists still need RV internet options
VanLifers have to be hardy and adventurous souls who carry very little with them. Having limited storage space in your van makes it even more important to have a reliable internet connection. You never know when you may need to find supplies in an emergency by doing an online search through your mobile hotspot. And VanLifers often do remote work, like other digital nomads, so they also need access to a connection fast enough to qualify as high speed internet.
Internet Solutions for Every RV Lifestyle
Your style of RV living will determine your best and most budget-friendly internet solution. How often do you take trips? How long do you stay in one place? Do you like to linger near towns with a funky coffee shop, in areas that have solid internet signals from several national providers? Or do you think that the perfect trip is out to a place so wild that you won't see another traveler for two weeks?
RV owners come from every generation and every walk of life, so knowing which kind of RV owner you are will help you find your best internet options. Whether you use your RV for a total of 60 days per year or live in your RV full time will be a key factor.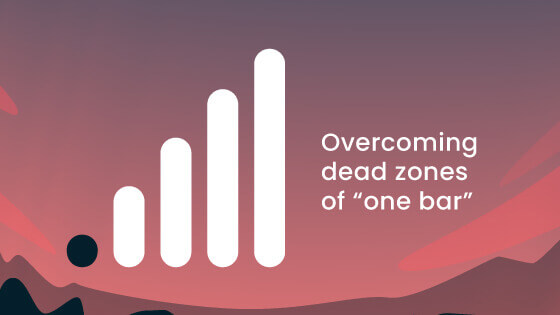 Challenges to Internet Connectivity on the Road
Reception
The biggest challenge every nomad will face with RV internet service is reception. This won't come as a surprise even if you're new to RV life. We've all seen the limits of our cellular plans with our cell phone service. As long as you are in a city or small town, internet connectivity is fine. But when you get out into the great outdoors, you get the dreaded "one bar" symbol on your phone. That means internet speeds are going to be so slow that nothing is going to upload or download.
Data caps
The second big challenge is data caps. Many providers have limits on how much data can pass over your network, and today, it's easy to exceed those limits. The internet gives us incredible experiences based on images, but those images burn data fast! Even emailing pictures from our sophisticated cameras causes fast data usage. Multiply that exponentially when you stream video or get online for multiplayer games: MBs turns to gigs before you know it.
Data overage and throttling
Some internet providers offer what they call an "unlimited data plan" but in reality, it does not mean unlimited data. Once you exceed a certain limit, the ISP will "throttle" your RV internet. That means they will slow it down so much that you will not be able to perform any data-heavy tasks. You will only just barely have the speed to check your email if your speed slows from 25 Mbps to 1-3 Mbps. At that point, you will have to buy extra data, which can get expensive fast.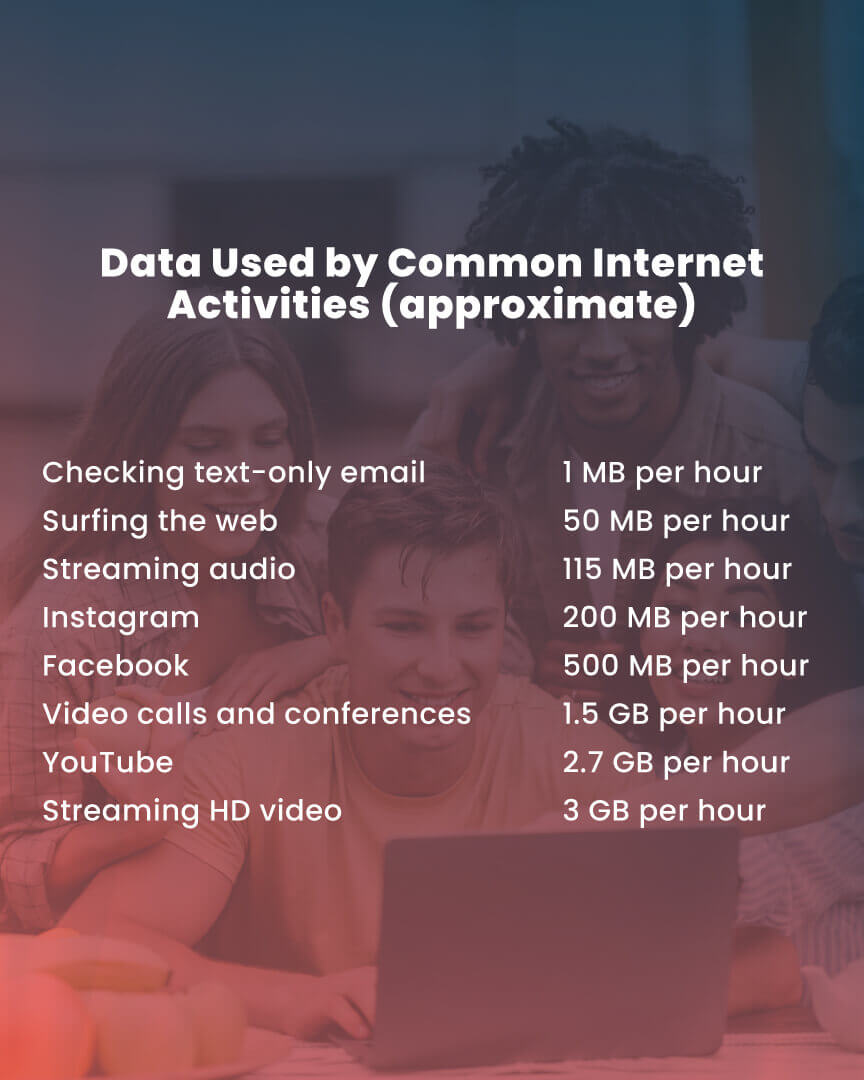 How Much Data Do You Need?
Many RV owners use about 150-200 GB per month on their data plan. You may need more if you have a high data-transfer job or if you stream videos or multiplayer games. You'll also use more data if you're traveling with three people or more.
ISPs for both cellular internet for RV and satellite internet for RV are starting to expand their data plan offerings. Some now include high speed data plans with unlimited data. Ask about your internet options carefully, and be sure you understand the details of data usage for each data plan.
Cellular Data Service
Cellular data service is any service that works through the same technology as your cell phone. Many of the ISPs that deliver your home internet from a fixed location can also offer portable cellular data plans. These plans will give you an RV internet connection wherever you need one.
Types of mobile hot spot
Cellular data service will require you to have a mobile hotspot of some kind. You may be most familiar with the mobile hotspot on your cell phone, if your ISP provides you with that service. A mobile hotspot creates a private Wi-Fi network that surrounds the mobile hotspot like a giant digital bubble. You can use that internet connection for all your digital devices to get online.
Gear for cellular data service
When you're thinking about getting cellular service, you're going to need some equipment to get started. Mobile hotspot devices including MiFis and Jetpacks are frequent choices for RV living. If you want to invest a little more in your gear, you can take a step up from a mobile hotspot and move to a portable modem and router.
A portable cellular router can create multiple connections with several devices at one time. A router tends to be more reliable than a mobile hotspot. You can insert SIM cards from different ISPs and broadcast Wi-Fi inside and outside your RV.
A rooftop antenna can extend coverage and performance for your internet for RV.
A cellular signal booster can help in those situations when you may have only one bar of signal in a rural or wilderness area. When one bar turns to two with the help of your booster, you will be grateful for a more reliable internet connection! However, boosters can sometimes interfere with a healthy signal. Some in the RV lifestyle advise using boosters only when your mobile internet signal is showing one bar.
Satellite Internet Service
Mobile satellite is another common choice for an RV internet setup. If you plan to venture out to remote places, satellite may be the internet option for you. Mobile satellite internet is most convenient for those who plan to stay in one location for a while. The satellite service needs to be set up again each time you relocate, it's not likely to be the best choice for those who are constantly on the move. You won't be able to stream or surf while your RV is actually in transit. But if you do want to go way out in remote areas and stay, several mobile satellite internet services are available. Major providers include HughesNet, Visasat, and Starlink.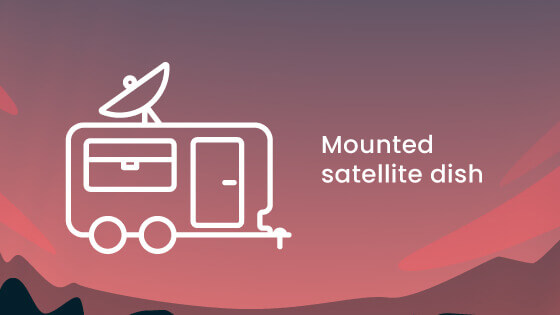 Another potential issue with satellite internet service is latency. Latency means the lag in time that it takes your signal to travel through space to get to the satellite. Satellite internet can have trouble reaching the speeds of other forms of internet. Those satellites are a lot farther away than cellular towers! Slower internet speeds are why some travelers don't find satellite is their best choice for their internet for RV.
Fortunately, innovative technologies are beginning to provide solutions for latency challenges. HughesNet Fusion combines satellite service with cellular technology to create a reliable low-latency, high-speed connection. With new fusion technology, you can have the strengths of both cellular and satellite service. Right now, the technology is not fully portable, so it would be suitable only for RV life in one location. But advances like this may eventually lead to more satellite options for RVs.
Equipment to set up satellite internet service for RV
You can choose from three major hardware options for your satellite internet.
Mounted satellite dish
Tripod satellite dish
Receiver box (looks like a router)
Equipment for satellite service will usually need a greater investment than the gear for cellular service.
On a Budget: Can You Save Money and Still Find the Best RV Internet Options?
When you're on a budget, there are many ways to stay connected and save money. Your best budget internet solution for RV life may rely on mixing and matching a few choices.
If you have a mobile hotspot device, whether it's your cell phone or a dedicated hotspot box, you may have data caps. Take advantage of the free Wi-Fi options that can ease your data usage to help you stay under your limits. You can find free unlimited data access by using a public WI-Fi hotspot in coffee shops, fast food restaurants, or laundromats.
And don't forget public libraries! Public libraries have lots of digital resources for RV travelers including desktops, laptops, and printers. Not only that, but their whole purpose is to help you. You can stay in a public library all day using their free Wi-Fi, while busy coffee shops might want you to make a purchase or make way for more customers.
Safety and Security with Free Public Wi-Fi
Keep in mind that whenever you use a public WI-Fi connection, there is a greater risk that someone may intercept your signal. Cybercriminals may try to lure you with several different types of scams or spying over a public Wi-Fi network. The FCC has more advice on how to safely use public Wi-Fi networks. Be very cautious about accessing your most sensitive websites, such as your bank accounts, when you are on an open access public Wi-Fi network. Open networks carry the same risk whether you are in a commercial establishment or at an RV campground.
Campground Wi-Fi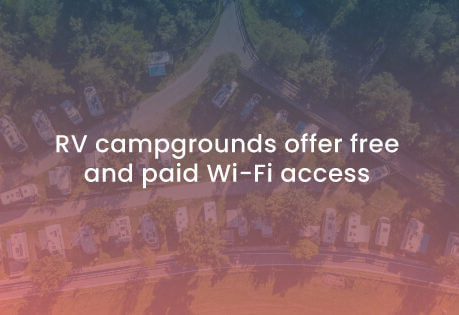 Another budget helper among your RV internet options is free Wi-Fi offered by campgrounds. But campground Wi-Fi has some drawbacks. Wi-Fi is such a popular amenity that campground networks get overloaded. 10 teenagers might be gaming online while 20 adults are also trying to chill out to a streaming movie in their RVs. And that doesn't even count streaming music or videoconferencing for office meetings!
The campground can't provide unlimited data streaming for so many people at once. If they don't impose some kind of limits, everyone will get frustrated with the lack of a reliable connection.
So, many RV campgrounds do not offer free Wi-Fi. Instead, they will charge a fee for access. Or a campground will split the difference by offering only enough free access for low-data tasks such as checking email. If you want high speed internet through that campground, you will have to pay a fee to be able to stream your movies.
Campground Cable or DSL Subscription
If you're going to stay at a campground or an RV park for a month or more, you may be able to get wired cable or DSL at your campsite. With a wired solution, you can get an unlimited data plan that can handle anything you want to do with it. If you want to park in a certain town or location for a whole season, check with the RV park in advance. You may find that the best choice for your plans is a great deal on a wired internet solution for your RV.
Public Wi-Fi Hotspots From Internet Service Providers
Some internet providers offer millions of free public Wi-Fi hotspots across the nation as part of your paid internet service. Xfinity, for example, has a very large hotspot presence. The advantage of these subscription-based hotspots is that you can set up a security profile that encrypts all the data passing over your Wi-Fi. Encryption gives you greater safety and protection from identity theft and other cybercrime.
Planning Your Gear for Your RV Internet Setup
The good news is that you don't have to be an expert to start your RV internet journey. You can start as small and simple as you want with gear. Maybe you'll just begin with your smartphone and tablet, taking advantage of some of the free internet options we've explored here. You can gradually add to your setup.
Ask your friends about their experiences with their mobile hotspots. When you see an RV camper with a satellite internet dish, take advantage of the moment to get their opinions. Even if you're starting your gear small, you can gradually add to your collection. You can build toward the best internet solution for your lifestyle. Maybe you begin with your smartphone and tablet, but later graduate to a router and rooftop antenna or a satellite dish.
What is the difference between a Wi-Fi booster and a Wi-Fi extender?
A cellular Wi-Fi booster can improve your internet speeds for your hotspot device or router. By boosting the signal, you can download and upload data from your digital device more quickly.
A Wi-Fi extender improves the range of a signal, extending the distance it can travel.
Take some time to research the best Wi-Fi boosters and extenders for RVs if you're planning to add them to your gear setup.
Quick Hacks for Mobile Internet for RV Travelers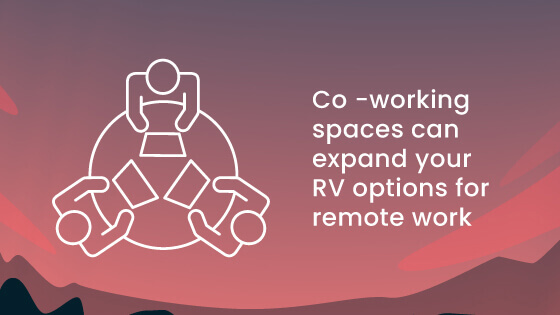 If you don't yet have your perfect RV internet solution and you need to get online, there are a couple of other options to remember.
One of the best parts of RV living is getting to see your friends and family across the country. Do not forget those friends when you need internet access in an emergency and you don't have internet for RV. Maybe your own system crashed or you hit a data limit. Whatever the problem is, you get the pleasure of seeing an old friend or cousin along with the ability to stay connected at a crunch time.
If you have a little spare money in your budget and you need to do some serious office work, but you are missing your internet for RV, try co-working spaces. These business offices are designed for public use and often offer hourly, daily, and long-term use for a fee. Co-working spaces could also be a great option for traveling companions who are both working. One person may need a more private space for an important meeting by videoconference. In that case, a co-working space can expand your RV home office into two office spaces.
FAQs: Best Internet Options for RV
How much does cellular internet service for RV cost?
For paid RV internet service, costs will vary. Data plans for mobile hotspots will run somewhere between $55 and $100 per month.
How much does satellite internet for RV cost?
Satellite internet for RV will have a higher initial setup cost than other internet solutions. Satellite equipment can vary in price from $300 to $5,000.
Once your equipment is installed, your satellite internet provider will charge a monthly plan fee, which can range from $60-$200 per month.
What is a hotspot?
It can be hard to tell if a hotspot is a place or a thing when you're new to mobile internet. It's both! A public wireless hotspot that gives free internet access is usually associated with a place, like a coffee shop. But when you're chatting about RV internet options, you'll hear a lot of people talking about buying a mobile hotspot, and that is a piece of gear.
A mobile hotspot device does exactly the same thing as the wireless equipment located in a public wireless hotspot. Both create a bubble of internet access that extends for a certain area around the hotspot device.
What's the difference between 4G, 4G LTE and 5G?
The Gs in 4G and 5G stand for "Generation." Different stages in the technology advances for phone service were called generations. 4G means 4th Generation technology for phone service.
4G (defined as over 100 Mbps) is actually a little faster than 4G LTE. But LTE is high-speed as well, and all smartphones use LTE. If you get a 4G LTE internet plan, it will be as fast under optimal conditions as any fixed location internet service.
5G is much faster than 4G, but the technology is still very young. This means that 5G is not available in many places around the country. Eventually, 5G technology will allow us internet speeds of 1Gbps with only one millisecond of latency. But for now, if you plan to travel at all, you should choose 4G LTE for your internet for RV. There simply aren't enough towers to support nationwide access for 5G.
Do I have to commit to a contract to get RV internet service?
Just like residential internet service, different ISPs will vary in whether they require you to sign a long-term contract. Make sure you are clear on the terms of your agreement with your provider, whether you are choosing a cellular plan or a satellite plan for your RV. Ask specifically about whether you will be on a contract. You need to know how and when you will be able to change your plan.