How to Transfer Internet Service When Moving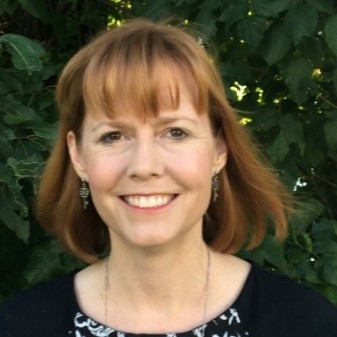 Moving to a new address can feel like the perfect storm. But knowing how to transfer internet service when moving can make everything a lot breezier. Follow these steps for a smooth move, and get your best option from your internet service provider.
Step 1: Check Your Moving Options with Your Internet Service Provider
Your first step is to contact your current internet provider and get a complete list of service options at your new residence. You can do this by visiting their website, talking to a phone rep, or both. You'll be better prepared if you do some internet research before calling the service provider.
Internet service provider contact information
Check your Potential Speeds and Wiring Options
When you look up plans on the internet, you're going to see a lot of ads with snazzy offers like "FIBER offered at 1 Gig!" (Gig = 1000 Mbps or megabits per second).
Watch out for the fine print, though. Many offers will note in smaller letters that their service is actually only "Up to 1000 Mbps." That means you might get 1 Gig…if you're lucky, and you have the wiring at your new address.
How Your New Home's Wiring Affects Your Internet Speed
If you transfer service to a new residence, your wiring may limit the actual speed you can get with any provider. One broadband provider may have wired your new neighborhood for fiber service. But in that same neighborhood, another provider is using older wiring systems with slower speeds.
When Moving, Search Your New Address for Internet Speed Potential
Major providers in your area can tell you how fast the internet speed can be at your future street address. The slowest option at your new home might be "Up to 25 Mbps." Understand that the FCC defines broadband as a download speed of at least 25 Mbps.
This means that if a specific provider only offers "Up to 25 Mbps" at your new residence, you won't have broadband speed. Your new home and neighborhood are only wired for slower options with that ISP.
Different Internet Providers Offer Faster Internet Speeds
Your current provider may not offer speeds fast enough for your needs. But you may be able to start a new internet connection through a new provider that has more up-to-date cabling at your new address. It takes only minutes to enter your address online to find several major providers in your new area. And don't hesitate to find local groups and ask them about their experiences with wireless service. Use your neighborhood's social media page, or find another local source like Nextdoor. There, you can collect some crowdsourced opinions on internet service.
Step 2: Be Sure You Are Getting the Best Service Bundles Available
So your current provider doesn't have the perfect plan or speed for you? Look around to make sure you get the best internet service for your budget. Many ISPs now provide deep discounts when you bundle your television service with your internet service. Some even have deals to lower your cell phone or home phone service rates as well. A little bit of research can save you hundreds of dollars in the long run. Check out details such as whether your provider asks that you sign up for a long-term contract. Explore whether there are penalties such as early termination fees if you end the contract early.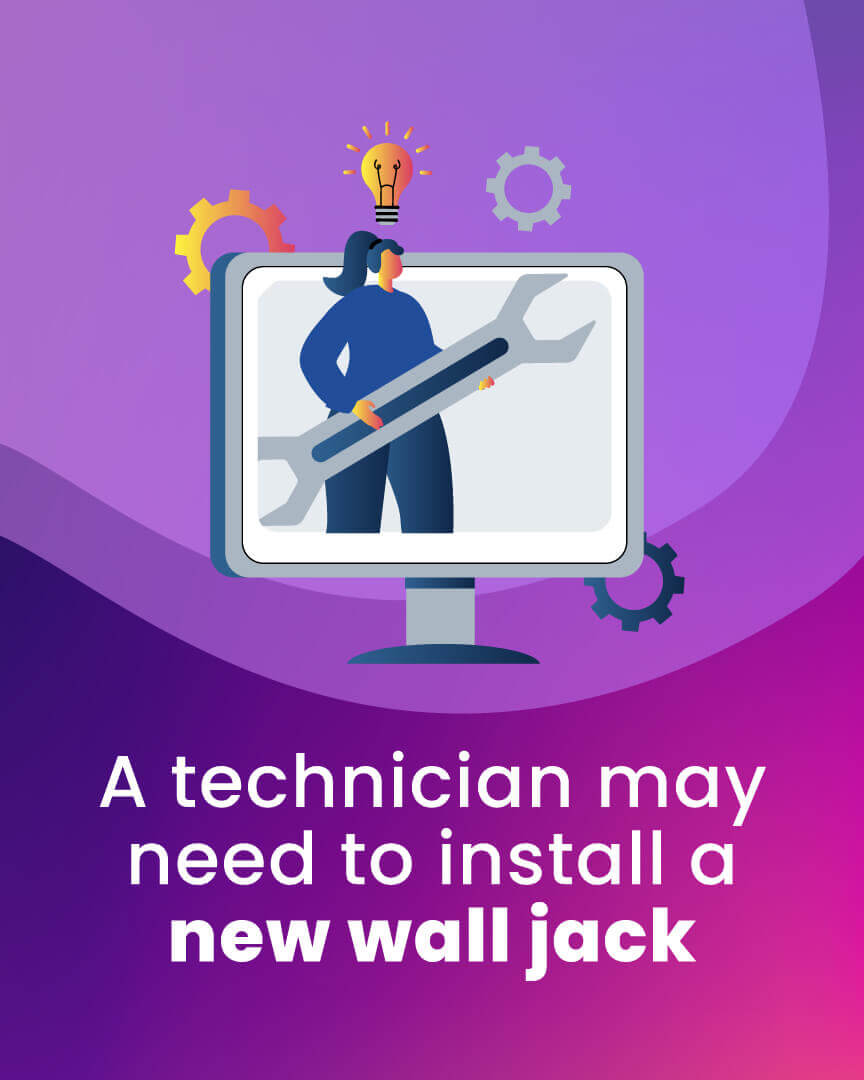 Step 3: Schedule Activation for Your New Internet Service
Providers often need at least a week to schedule your installation and activation. Many times, a service rep will not need to enter your home, and you can even set up your own modem and router. At other times, you will need a technician to install a new wall jack. If you call ahead to schedule your appointment, make sure you can be home for a few hours. The internet technician sometimes needs access to make a professional installation.
Step 4: Install and/or Return Your Modem and Router
If you are keeping your current provider, you may be able to just plug in your modem and router at your new home. It's that easy to go online at your new address as soon as your service is activated. Your customer service rep will often be able to tell you over the phone if this will be possible. If you change your ISP, you may be able to pick up your modem and router from a nearby service center. Or, a technician may bring them to you. If you change services, pack up your old modem, router and cables. Follow your ISP's instructions to return them to your previous internet service provider.
Step 5: Check your Internet Connection Speed
You have gone through all the effort to choose the best service bundle and speed capabilities for your needs. Now make sure you are getting what you pay for. Once you've set up your service, you should test your internet speed. Speeds vary at different times of day, but these tools will give you a good general idea. Does your internet speed match your needs? If you can, test both on your Wi-Fi network and when plugged directly into your router.
Step 6: Confirm Your Billing Has Been Adjusted by Your Internet Provider
The final step—and one many guides forget—is to make sure your billing is correct. Do not forget to shut off your old service if you switch providers. Nothing feels worse than getting that extra bill because you didn't call your former provider with your shutoff date. Check online to make sure your old account is closed, for your peace of mind and the health of your wallet. Also, check your first bills to confirm that your new plan is billed at the rate you were promised.
FAQs: Moving Your Internet Service to a New Home
How do I return my old modem and router when I move?
If you keep your service, you may be able to keep your current internet router and modem and move them to a new location. But sometimes, you will have to change out your internet equipment even if you keep the same provider. Some providers will have you drop off the modem and router at a service center. Others allow you to return through UPS or other drop-off locations. Make sure you keep mailing receipts or other evidence that you have returned your equipment.
Do I need a fast internet connection?
Not everyone needs a fast internet connection, so it's important to know how much internet speed you really need. But now that so many people are working from home or playing multiplayer games, most people want high speed internet. If you're an online gamer, you may want to find the best provider for gaming in your area. You'll want broadband service that works without glitching or stopping at the high point of your game. And if you're in a work meeting, you don't want your video freezing while you're making the worst possible face! Some remote employers will even require you to have a certain minimum speed for your connection, so make sure you plan ahead.

What if I need to overlap my service at my old address and my new address?
No worries! Most providers make it easy for you to start a new account even if you are maintaining your service between two addresses. You can have two accounts at once, or you can switch providers and overlap your start and end dates. Just be very careful that your shutoff dates are clearly communicated to your former provider. Switching providers and overlapping service dates makes your life easier, because you lose no service time. But it also increases the risk that you will forget to shut off your old service in a timely way.
If you stick with the same provider, they will have a record of your new start date. That record proves when your old service was scheduled for deactivation after you transfer internet to a new location.
How is customer service when you transition your internet to a new address?
It's easy to transition your service to your new home once you know what you want. Most internet providers now pay close attention to great customer service to meet your internet needs. So, with this easy step-by-step guide, you are on your way to no-hassle internet access in your new home. You can settle in with peace of mind when all your devices are working at the speed you need.