Best Internet Plans & Providers in Miami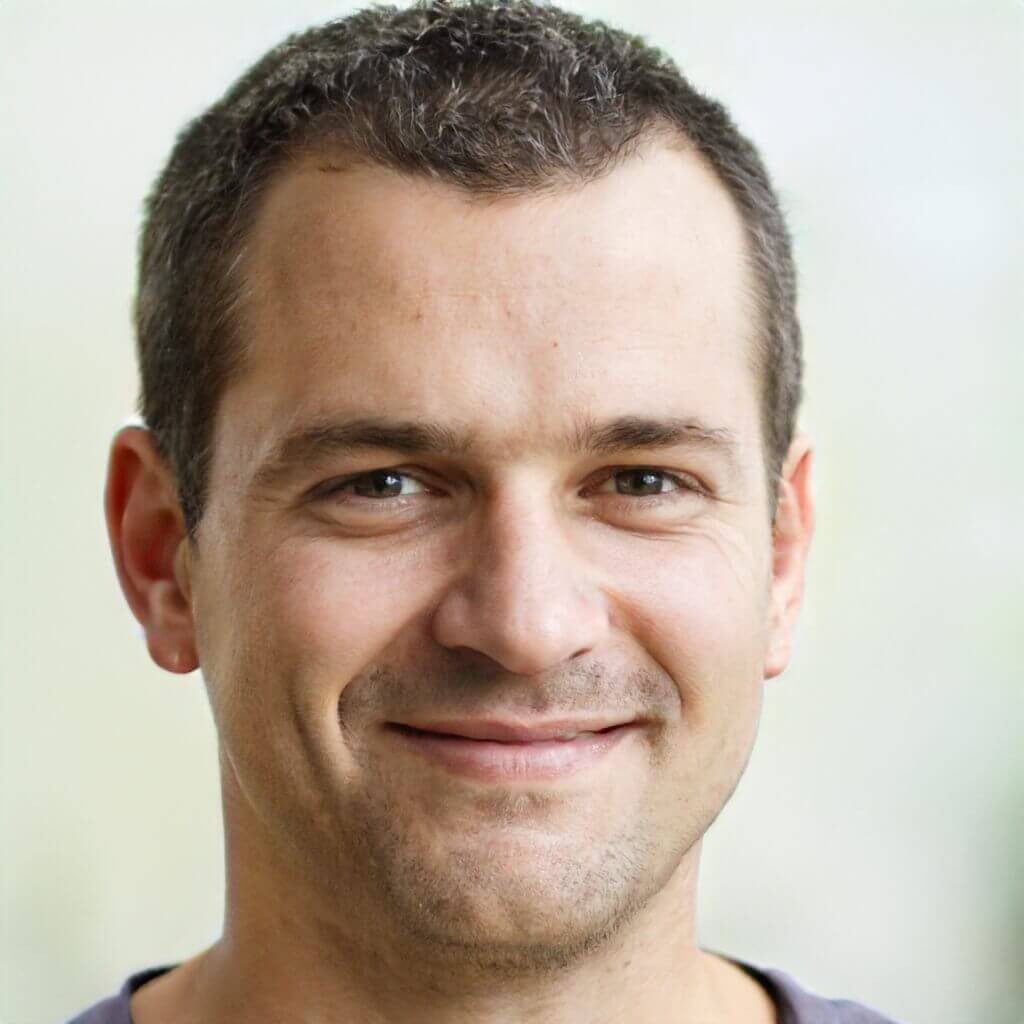 Internet providers in Miami come with all kinds of plans and speeds. From satellite Internet to fiber Internet, there's something for everyone. And this includes plans that reach up to 5 GIGs.
New residential customers don't have to break the bank. In Miami, 92.4% of households have high-speed Internet. And that's because there are plenty of plans that offer fast broadband speeds without costing a fortune.
Searching for the fastest Internet provider in Miami, FL is not too complicated. That's because providers offer Internet service that's suitable for everyone. No matter what their budget or high-speed Internet needs are. This includes fiber Internet options, which are available to 39.4% of the Miami, FL population.
This guide will show you everything. From the top Internet providers to the cheapest Internet plans in the Miami area. Here's everything you need to know about the best Internet plans and providers in Miami, FL.
Top 3 Internet Providers in Miami
If you want to find the best Internet plans in the Miami area, start with the top Internet service providers. This will be a good way to narrow down the features you're looking for. Plus, you can get a closer look at what Miami residents have access to for Internet connection.
Xfinity High-Speed Internet
Out of all Miami Internet providers, Xfinity is the one that covers the most ground in the Sunshine State. They have over 20 plans to choose from, all ranging in Internet speed and pricing to meet any budget.
When comparing Internet providers, Miami residents have their opinion. They consider Xfinity the fastest Internet provider in the area and nearby cities. Download speeds with Xfinity plans can reach up to 1-2 Gbps.
Customer satisfaction is a high priority for Xfinity. They offer Internet plans that start at $20 per month. They also can offer fiber Internet depending on your service address.
If data caps are a concern to you, it's not something you'll have to worry about with any of Xfinity's plans. Most plans come with a hefty 1,000 Mbps for you to stream as many movies as you want and have enough data for online gaming.
Xfinity also lets you dictate the terms of your contract. You can go with a contract-free option. Or, if you want to save money, you can sign up for a set term and lower your monthly bill.
Xfinity Plan Highlights 
Available to 95.5% of the Miami Beach area
Download speeds that reach up to 2 Gbps
Fixed-term or no-contract plans
Up to 1,000 Mbps of unlimited Internet data
AT&T Fiber and DSL Internet 
The main fact to know about AT&T is that they're the most consistent Internet provider available. AT&T ranks high in customer satisfaction across every market, including Miami, FL.
AT&T service plans have maximum speeds of up to 5 Gigs. They have an emerging fiber network and offer more bandwidth than cable Internet.
If fiber Internet is not available at your service address, don't fret. AT&T aims to provide a reliable connection to everyone. Their DSL services provide you with max speeds of 100 Mbps. This AT&T plan is one of the best DSL Internet providers in Miami.
Besides its Internet services, AT&T is also popular for its cable TV packages. Signing up for a cable and Internet package means you can bundle the best of both worlds. You'll have access to a variety of local channels and premium channels.
These are some of the main reasons why AT&T is one of the highest-rated Internet providers in Miami, Florida. They're affordable, they offer fast speeds, and you get unlimited data. That's an Internet service worth having.
AT&T Plan Highlights
Download speeds of up to 5 Gigs depending on your plan
Unlimited Internet data
No equipment fees
No annual contracts
Earthlink Fiber Internet
This list wouldn't be complete without Earthlink to round it off. There's a reason why Earthlink is a popular Internet service among residents of Miami, FL. It's available to almost everyone.
Earthlink offers Internet service in the form of fiber Internet and DSL Internet. This makes it rank high in customer satisfaction. EarthLink uses state-of-the-art fiber optic cable technology. This helps them provide unparalleled Internet speeds of up to 1,000 Mbps.
Plans with slower speeds tend to be pricier. But, their fiber Internet options are worth every penny. Their download speeds are on par with what the best Internet providers in the nation can offer.
Their Internet speeds range from 50 Mbps to 1,000 Mbps. This makes it one of the most versatile Internet providers available in the Miami, FL area.
What's more, they are one of the best Internet providers for customer-friendly support. If you need professional installation, they'll be there to help you with your service.
Earthlink Plan Highlights
Unlimited data without throttling your high-speed Internet service
Professional installation without teaser pricing
Fiber Internet with low latency and fast download speeds
Fixed-term contracts
Popular Internet Plans in Miami by Internet Provider
There are a variety of fixed-wireless plans and Internet providers in Miami, Florida. When you search for providers in the Miami, FL area, keep an eye out for the ones on this list. These are some of the best Internet service providers available.
AT&T Internet Service Provider
Internet 100 Fixed-Wireless Plan

$55 per month when you enroll in Autopay paperless bill discount
Although it's not fiber Internet, it's supported by AT&T's fiber network
No term contract
Offers download speeds of up to 100 Mbps
Earthlink Internet Provider
HyperLink 1Gbps Fixed-Wireless Plan

$99.95 per month
Offers a fiber Internet connection
12-month contract
This plan has an average download speed of 1Gbps
Xfinity Cable Internet
Performance Internet & Xfinity Voice Plan

$65.99 per month (for 12 months)
This plan includes a home phone service. It includes unlimited local and nationwide calling.
No data caps
Internet speeds that reach up to 1,000 Mbps
HughesNet Satellite Internet 
15 GB Satellite Internet Plan

$44.99 per month
Internet speeds that reach up to 25 Mbps
24-month contract
No hard-data limits
Cheapest Internet Providers in Miami, FL
In Miami, there are no limits to all the Internet bargains available. There are endless options for Internet plans if you're on a tight budget.
Right now, the cheapest Internet plan in the Miami area is Xfinity. For only $30 per month, you can get Internet with download speeds of up to 50 Mbps. And for an additional $5, you can get speeds up to 100 Mbps.
The key to finding cheap plans from the fastest internet providers is to catch them during promotions. Xfinity and AT&T often offer Internet service at a discount through one of their deals or promotions.
Keep in mind that not all Internet speeds have the same capacities. However, overall, even the cheapest Miami Internet provider will get you decent speeds capable of supporting multiple users and devices.
Best Internet Provider in Miami, FL with the Fastest Download Speeds
Until recently, Xfinity took the prize for the fastest Internet provider in Miami. However, AT&T now takes the number one spot with plans that can reach download speeds of up to 5 GIGs. This makes AT&T the best Internet provider with the fastest speeds.
Keep in mind that a lot of the plans that can reach those types of speeds are mainly fiber optic plans. Ultimately, your download speeds will depend on your service address and the types of Internet available in your area.
If you live in an area that only has access to satellite Internet, then your download speeds won't be that fast. That's because satellite technology is not able to support download speeds over 150 Mbps.
Fiber networks are expanding. Chances are you're much closer to fiber technology than you realize.
Even if you're not, DSL Internet (which is more widely available) can get you fast download speeds, too. Approximately 98% percent of Miami residents are served by multiple wired providers offering a wide range of options for Internet connections.
Other fast Internet providers include.
Xfinity
They're the second provider in Miami to deliver fast speeds. Xfinity's plans can reach up to 2 Gbps download speeds and have a variety of gigabit plans.
If there are multiple users, devices, and gamers in your household, choosing an Xfinity plan wouldn't be a bad idea. Gigabit plans like the ones Xfinity offers promise to deliver a steady connection capable of withstanding almost everything.
There will be no slowdowns or latency issues. But, be prepared to invest serious money into it. Gigabit plans through Xfinity can easily reach $300 per month.
EarthLink
EarthLink is one of those companies that can deliver both fiber and DSL Internet without compromising speed. They offer gigabit speeds with their HyperLink 1Gbps plan. That's for their fiber option.
If your neighborhood in Miami, FL doesn't have access to fiber, don't worry. EarthLink also offers speedy DSL services that can reach up to 200 Mbps. That should be ample speed for moderate online activities, including online gaming.
HughesNet
If your Miami, FL neighborhood only offers satellite Internet, then HughesNet is the way to go. Satellite providers like HughesNet, and other Internet providers, provide service to several neighborhoods in the Miami, FL area.
HughesNet can deliver speeds up to 25 Mbps, which for a satellite connection, is pretty fast. That's why they're considered to be the best Internet provider for satellite in the Miami, FL area. And they're not too pricey.
Most Available ISPs in Miami, FL
By now, your understanding of what's available in Miami, FL as far as Internet services go is pretty clear. So, how many Internet providers are there, and which ones are the most available?
There are a lot of Internet providers in Miami, FL. Too many to count. But there is a handful of them that cover a wider area than others. Here are some of them.
Xfinity
AT&T
HughesNet
EarthLink
Internet Plans in Miami, FL: FAQs
Is Xfinity Good in Miami?
Absolutely. Xfinity reigned Miami, FL as the top Internet provider in the area. AT&T has taken the number one spot as the provider with the fastest speeds. However, Xfinity continues to offer gigabit Internet service cable supporting households with multiple users and devices.
That said, keep in mind that the types of coverage available depend on which part of Miami, FL you live on. Not all Internet speeds and services are available in the same areas. Make sure you double-check with Xfinity and see if their coverage reaches your service address.
How Much Does Internet Service Cost in Miami?
Pricing varies depending on the type of plan, Internet service, and the company you end up going with. Average prices for Internet service in Miami, FL starts at $55 per month. You can always find cheaper plans. But, keep in mind they probably won't offer the same benefits or have the same bandwidth to support multiple devices.
Watch out for plans that require you to sign a contract. These types of plans often have a price increase after the first 12 months. Another common detail customers tend to miss is paying attention to early cancellation fees. Should you ever decide to break your contract, you will probably have to pay additional fees.
Who Has the Fastest Internet Speeds in Florida?
For the longest time, Xfinity was the fastest Internet provider in Miami, FL. But, now AT&T offers the fastest speeds available through its fiber-optic network.
The most advanced plans AT&T offers can you get speeds of up to 5 Gigs. Essentially that means you can download an HD movie in the blink of an eye. And if you have multiple users engaging in online gaming, no one's connection will slow down or suffer from latency issues.
What Types of Internet Are Available in Miami, FL?
Miami, FL is one of the most diverse cities for Internet service. You'll be able to find all types of Internet connections in the area.
Internet providers in Miami offer fiber Internet, DSL, satellite, cable, and mobile broadband connections. If for some reason, you have a limited number of providers available in your area, at least one of them should be able to offer you the service you're looking for.
Providers like Xfinity, AT&T, and EarthLink are the best solutions for fiber Internet connections. There are also plenty of cable and DSL providers available like Xfinity and AT&T. And if you're looking for steady satellite service, you can go with HughesNet or Viasat.
How Much Data Do I Need in the Ideal Internet Plan?
This will vary on a multitude of factors. The amount of data you need depends on how you use the Internet, the number of users and devices, and the number of people you're sharing the Internet connection with.
For example, if you live on your own and only use the Internet for simple browsing and email checking, then your data needs will fall along the lines of 30-50GB. However, if you're an avid Internet user that will be streaming and downloading a lot, using various devices, and having more than one user connected, an unlimited data plan will be your best option.